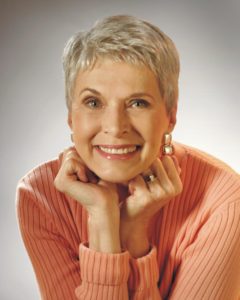 Enjoy an evening out listening to Jeanne Robertson (a Christian "Humourist") give her take on life in general. Your sides will hurt from laughing!
Happening Friday, September 29th at 7pm at Church on the Rock in Burleigh Falls 
This no-cost evening includes treats afterwards and a time to get out with friends.
Everyone welcome – invite your female friends, family and acquaintances!
If you are definitely in, then please RSVP so that the proper amount of food can be planned for.
Contact Jayne Todd by calling 705-652-6175; texting 705-761-9468 or emailing jaynetodd@rocketmail.com
Please still come, even if you didn't get a chance to RSVP!!