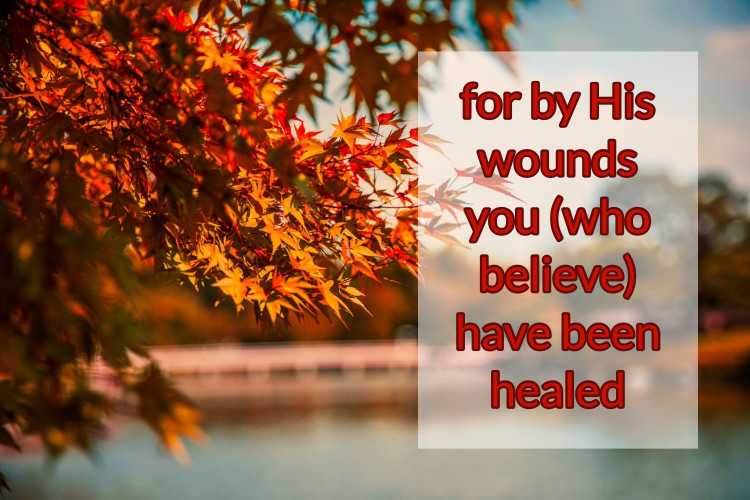 In 1991, I was attending a weekly meeting at a bible training centre in Youngs Point.
While I was going, I accepted Jesus as my Lord and Saviour and was baptized in the Holy Spirit with evidence of speaking in other tongues. While I was a new believer and kept going to those weekly meetings, I was getting rooted and grounded in the faith of my God. I wanted a firm, solid foundation that I could stand on.
During that time, I was having abdominal pain and was going to the bathroom about 12 to 14 times a day with diarrhea and bleeding. I went to my doctor and he referred me to a gastrologist. The specialist did a colonoscopy and determined that I had ulcerative colitis and Crohn's disease. He prescribed medications, that in the end did absolutely nothing for me. I was a 180lb man when this attack came upon me, I went down to being 118lbs. I continued to pray and go to those bible meetings but I still had no relief. The specialist called me into his office and told me he could not do anything else for me, it looked like I would die.
I was losing weight every day and was getting weaker and weaker I couldn't stop the bleeding while I went to the bathroom. I thanked the specialist for all he did and I thought to myself that I had better put my trust in God for my healing. I had read in the bible that " by Jesus' stripes I am healed". God gave me scriptures to meditate on and to stand on every day. A couple of them are:
"But He was wounded for our transgressions, He was crushed for our wickedness (our sin our injustice, our wrongdoing); The punishment (required) for our well-being fell on Him, and by His stripes (wounds) we are healed." Isaiah 53:5 (AMP)
"He personally carried our sins in His body on the cross (willingly offering Himself on it, as on an altar of sacrifice) so that we might die to sin and live for righteousness; for by His wounds you (who believe) have been healed." 1 Peter 2:24 (AMP)
I meditated on these and more, I also listened to all the healing tapes I could get, I did this for months. Two couples from the bible study would come over several times a week to uplift me and to pray with me for my healing. I thank God for these mighty men and women of God or I would not be here today. I knew in my heart that my God was a good God that loved me. I never knew a love like that before.
One of the people that came to see me would call me every night for nine months just to test me. He would ask how I was feeling. In the beginning I failed that test!!
I was so weak and tired that I just wanted to tell someone how I felt. But from reading and studying the word I knew that Jesus already paid the ultimate price for my healing on the cross. That's all I could think on that I was already healed, whole and well because of the stripes Jesus took for me! That's how I responded after that. I had to make a decision; I was either going to believe without a doubt and be healed and live, or do nothing and die. Not a very good spot to be in.
So, I decided that I wanted to live and believe God's word. ( I was only 30 years old)
As I meditated and prayed, I got a revelation that God loved me that he gave his only begotten son to die for me. It took me a long time for me to feel worthy of my healing. It did not matter what I felt like or looked like I knew I was healed.
One day as I was laying on my couch meditating, I closed my eyes and saw a little man running and realized "Hey that's me!" when in the natural I was too weak to even walk. Every day after that my strength started coming back little by little and then the diarrhea stopped and the bleeding stopped. I just kept on thanking the Lord that I was that little man running. It was a long road to full healing but I kept renewing my mind on the word. God is a good God worthy of all the praise and worship. I wouldn't be here today without Him. I want to give God all the glory for my testimony. Let's keep sharing what the Lord has done. Amen.