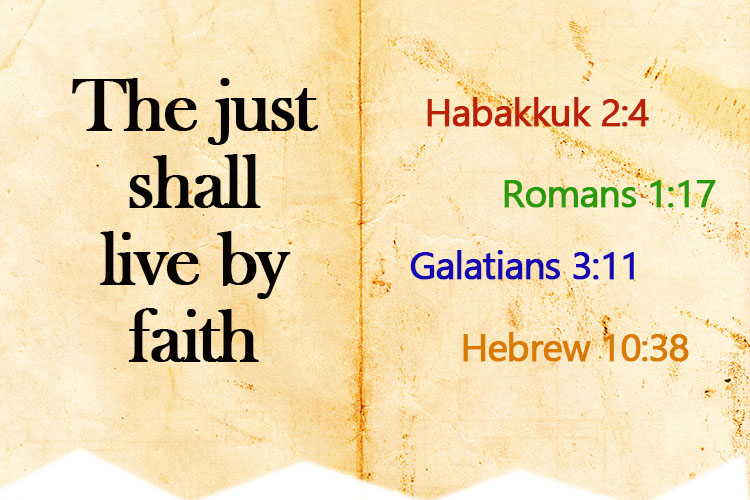 The phrase, 'the just shall live by faith' is found four times in the bible:
Habakkuk 2:4
Romans 1:17
Galatians 3:11
Hebrew 10:38
But there are many other phrases that are similar, and indicate the same meaning!! From what I've observed in ministry, one of the biggest tendencies in believers is to be drawn back into the trap of guilt and penance. The thinking that we ought to make some sort of restitution for our 'transgressions'!
But today, I want you to think about what you could possibly do to 'pay' for even one of your sins?
IF you could indeed make payment for even one of your mistakes by your works, what does that say about the preciousness of Jesus sacrifice??
It was because we were NOT able to EVER be redeemed that Christ had to come and die in our place! It was His blood that saved us and washed us whiter than snow and it is His spotless, sinless blood that will keep you throughout the rest of your life!
Once you receive Jesus as your personal Lord and Saviour you become the JUST and then you can live… live the abundant life that he came to give!!
Praise God!!
We pray this encourages you!
We are praying for you and stand with you!!
Julia Trotter
Jesus is Lord!!
---