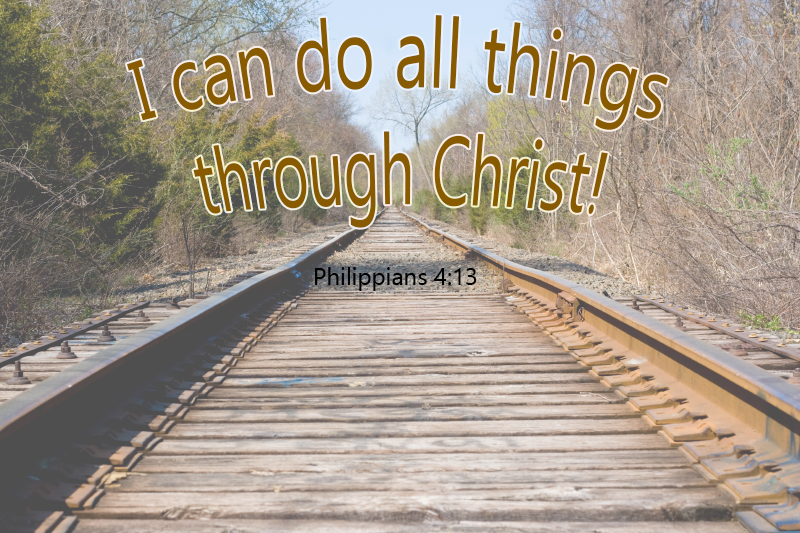 So, how did you do this week?
I'm doing a 'read-through-the-Bible-in-one-year' plan on my phone and this morning it told me I was "on track".
Are you 'on track'?
Or has the enemy tried to derail you from those decisions you made?
If he has, then pick yourself up in the power of Christ, stand up and boldly declare that you can do all things through Christ who gives you strength!! That's the awesome thing about Jesus: He never leaves us and never forsakes us!! He's an ever present help in time of trouble!! So stay on track today and then again tomorrow, and the next day…you've got this!!! You and Jesus!!
I can do all things through Christ which strengtheneth me.
⇒ Philippians 4:13 KJV
Thank God for His continual help in your life and watch the awesome unveiling of you in Him in 2017!!
We love you and are standing with you!!
Jesus is Lord!
Love, Julia Trotter
---
Interested in a plan to read through that great 'ole Bible? Check out the five different options from Back to the Bible to get the benefits from The Word into your life.