A Proverb a Day Keeps You Fed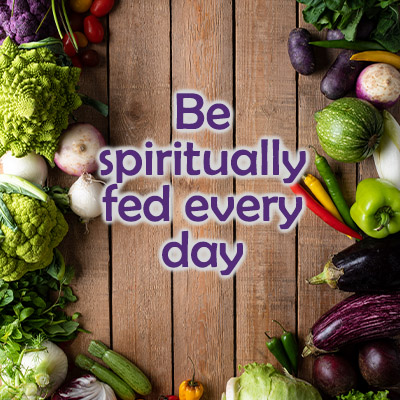 When you sow the Word into your life, you'll receive many benefits and blessings. As Proverbs 2:3-5 tells us, "if you call out for insight and cry aloud for understanding, and if you look for it as for silver and search for it as for hidden treasure, then you will understand the fear of the Lord and find the knowledge of God.
Seek the Word and the truth and you will never be alone, never without hope, and always comforted in your close relationship with God.
He takes such good care of us! His Word is ready to work for you whenever you choose to believe, receive and live with Him.
Lyrics
Verse 1
The sparrow's not worried 'bout tomorrow
Or the troubles to come
The lily's not thinking 'bout the seasons
The drought or the flood
A tree that's planted by the water
Isn't fazed by the fire
So why should I be
Chorus
'Cause You take good care of me
You take good care of me
You know what I need before I even ask a thing
You hold me in Your hands
With a kindness that never ends
I'm carried in Your love no matter what the future brings
You take good care of me
Verse 2
The sun's not worried 'bout the winter
'Cause soon it will pass
The light's not thinking 'bout the darkness
Or the shadow it casts
A heart that's planted in forgiveness
Doesn't dwell in the past
So why should I be
Bridge
I know there must be more
But I can't get past Your kindness
I know there's got to be more
But I can't get past Your goodness
Written by Cory Asbury, Ethan Hulse, Andrew Ripp, and Jared Anderson