Don't Eat Your Seed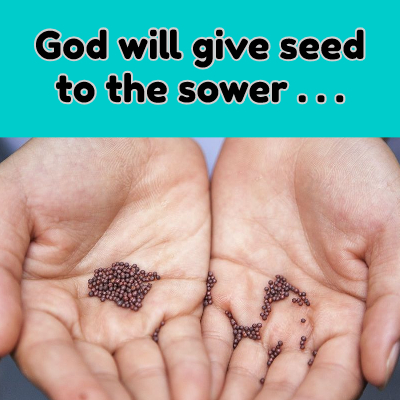 There is a seed time and a harvest time. How can you use your 'seed' to make a difference in other peoples lives and live by God's principals and laws?
Hear from Pastor John and the Word how God is always trying to bless us but we need to take what he has established into account.
Just one of the many stories of the realization that we all need a Saviour. Let your heart be found by discover your truth in God. Lyrics below, but also in the video to sing and praise along with the Rhett Walker Band.
I'm torn between myself and your truth
These cursed memories, forever seeping through
My thirst for myself left me wanting more
Till I found myself face down on your shore
You say, come to the river
Oh, and lay yourself down and let your heart be found
You say come to the river
Drink from the cup I pour and thirst no more
My restless heart, led me astray
To my selfish pride I became my own slave
But you placed a thirst in me with no drink in sight
'Cause I could not see till I saw through your eyes